CBD products are very popular but the industry is still changing. Here are the basics you should know before using CBD for the first time.
It's never too late to try CBD and experience for yourself the benefits that everyone is raving about. CBD is easy to use and an ideal way of helping you manage anxiety, depression and physical aches — all issues that are booming during these stressful times in lockdown.
Since the CBD industry is still pretty nascent, there's a lot of kinks that need to be worked out and a lot of misinformation that should motivate you to question CBD products sold on Amazon and other outlets. Finding a brand you trust and a product you want to use can be an intimidating process if you don't have the right information. And if you've never purchased CBD, let alone used it, how do you know where to begin?
Here are some basics that'll help you make the most of your inaugural CBD purchase:
Where to start?
Photo by Tinnakorn Jorruang/Getty Images
CBD can be consumed in many different ways, with some of the most popular methods including oils, topicals, sublinguals, capsules, edibles, and more. Ask yourself which product would suit you best, whether you'd like to experiment with skincare or you're looking for pain or anxiety relief. For localized results, such as muscle pain or dry skin, topicals are the best ways to go. For stress and anxiety, CBD sublinguals and oils are the answer, because they're quick acting and allow you to manage your dosage.
What's the right dosage?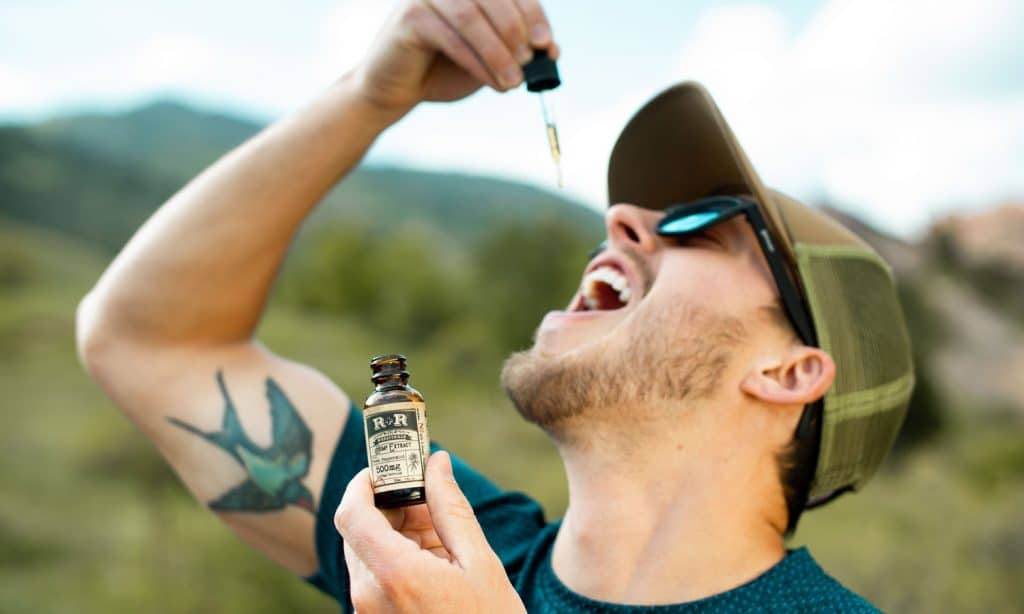 Photo by R+R Medicinals via Unsplash
Like all substances, many factors affect your body's appropriate dosage, such as weight, CBD concentration, and the condition you're treating. Most people start off with a small dose of CBD — ideally the one that's suggested on the product's label or website — and progressively increase it. Many CBD oil brands recommend just a drop or two to start out. It wouldn't hurt to keep a journal or jot down your daily dosage for best results.
How do you know if it's working? 
Photo by Tree of Life Seeds via Pexels
Everyone's process is different. The easiest way to know if the product you're consuming is working is to keep track of your progress, recapping your physical and mental effects every day or week in order to notice any improvements (or lack thereof) in the condition you're trying to treat.
If a couple of weeks have passed and you've been increasing your dosage with no results, you should try switching up the product or the method of consumption.
Photo by Binoid CBD via Pexels
Noticias sobre cannabis en Español en El Planteo.