Like all architecture, cannabis dispensary design has experienced several trends. Many shops are moving away from the sterile look of a serious medical facility that was commonplace for years. More recently, we've seen the construction of some truly beautiful shops including stores that emulate a speakeasy or an Apple store. Now, with a future that surely will be shaped by the COVID-19 pandemic for years to come, dispensary design needs to address new concerns.
For this week's "Changing Habits" installment, mg spoke with dispensary designers Melanie Coddington, founder of dispensary design firm Sungrown Studio, and Lynn Young, vice president at Seed to Flower who also has worked for Sherbinkskis and MedMen to find out how shops can be designed to maximize safety during the pandemic and beyond.
While the coronavirus pandemic is making us rethink much of our everyday behavior, there are easy steps dispensaries can implement from a design standpoint that can have an immediate impact. Having a dispensary designed and built, and then opening it for business is a costly undertaking so the option of starting over from scratch is simply not viable for most operators. Instead, begin by implementing small, cost-conscious changes.
Young believes dispensary operators should consider eliminating bud bar displays. If a retailer prefers to continue using them, there are precautions that can be taken such as having a dedicated line for customers in need of strain education and having a single staff member assigned to the area. But, if possible, she said managers should consider moving away from these displays for now.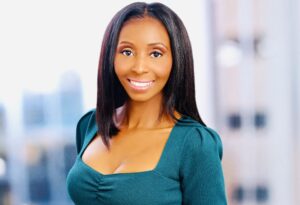 "I would not recommend the use of bud bar displays during the COVID-19 pandemic," Young said. "Bud bar displays are on the high touch list." (Read Full Article)